The directors who comprise our board are as passionate about innovation and as dedicated to the advancement of patient care as our leadership team is.
Each of these respected executives and entrepreneurs applies personal experience to further the progress of therapies in our pipeline.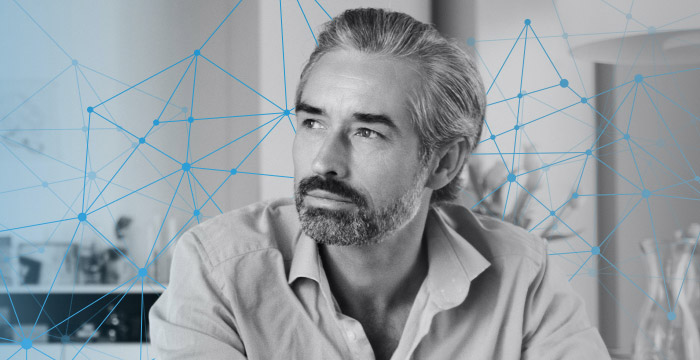 Sean Brynjelsen
Chief Executive Officer & Director
More
Notable Experience
Executive Vice President, Business Development at Sagent Pharmaceuticals, a generic injectable company acquired by Nichi-Iko Pharmaceutical Co.
Senior Vice President, Global Business Development at Akorn, Inc., a pharmaceutical company specializing in ophthalmic and injectable products
Product development, injectable pharmaceuticals at Baxter, Abbott, and Hospira
Education
MBA, University of Notre Dame
MS, Chemistry, University of Illinois
BS, Chemistry, University of Illinois
More
Notable Experience and Activities
President & CEO at Naurex, acquired by Allergan and spun out into Aptinyx and its technology
Corporate Vice President and Chief Science & Innovation Officer at Baxter International
Head of Worldwide Biotechnology at Hoechst Marion Roussel (now Sanofi)
Board member, Jazz Pharmaceuticals and the Illinois Biotechnology Innovation Organization
Education
PhD, Biochemistry, University of Frankfurt
Diploma, Biochemistry, University of Frankfurt
Charles J. Casamento
Executive Director & Principal, The Sage Group
More
Notable Experience and Activities
Specializes in mergers, acquisitions, and partnerships between biotechnology companies and pharmaceutical companies
President & CEO of Osteologix, Inc., a public biopharmaceutical company developing products to treat osteoporosis
Chairman of the board, president, and CEO of Questcor Pharmaceuticals, Inc. (acquired by Mallinckrodt)
Chairman of the board, president, and CEO of RiboGene, Inc. (merged with Cypros to form Questcor)
Co-founder, president, and CEO of Interneuron Pharmaceuticals, Inc. (Indevus), a biopharmaceutical company acquired by Endo
Senior Vice President, pharmaceuticals and biochemicals at Genzyme Corporation
Vice president, business development and strategic planning, Critical Care Division at American Hospital Supply
Senior management roles at Johnson & Johnson; Hoffmann-LaRoche, Inc.; Sandoz Inc.
Board of Directors at Relmada Therapeutics; AzurRx BioPharma; International Stem Cell Corp
Has sat on the boards of 12 public companies
Director and Vice Chairman of The Catholic Medical Missions Board
Guest lecturer and Science Council member at Fordham University
Education
MBA, Iona College
BS, Pharmacy, Fordham University
Paul V. Maier
Eton Pharmaceutical Audit Committee Chairman
More
Notable Experience and Activities
Financial advisor to the life science industry
CFO of Sequenom, Inc. and Ligand Pharmaceuticals Inc.
Senior executive in biotechnology and specialty pharmaceutical companies
Served on the boards of 8 companies
Audit Committee Chair for 4 public life science companies
Executive Partner at the College of William & Mary Mason School of Business
Education
MBA, Harvard Business School
BS, Business Logistics, Pennsylvania State University
More
Notable Experience and Activities
Healthcare leadership roles for over 30 years
Extensive experience leading, transforming, and driving growth in both Fortune 500 public and private equity-backed companies, as well as deep expertise within the outsourced pharmaceutical services sector
CEO of August Bioservices, a leading provider of research, development, and manufacturing services to pharmaceutical and biotechnology companies
Served as Executive in Residence at Oak HC/FT
SVP & President for the Clinical Product Solutions business at AmerisourceBergen
Education
MBA, Kellogg School of Management, Northwestern University
Explore the partnerships that help us bring new therapies to market.